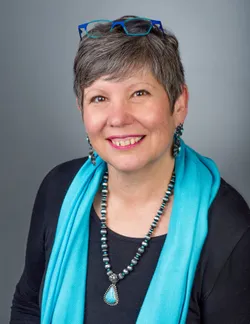 My Counseling Philosophy
I assume that most of us develop the difficulties that bring us to counseling as a natural reaction to the hardships we experience in life (e.g., life-stressors, relationship struggles, trauma, discrimination, etc.). Oftentimes, over-emphasizing a diagnosis can result in the belief that the person is to blame for their own difficulties, when in reality many forms of suffering originate or intensify due to an external experience. While experiences of suffering may originate outside of us, I also assume that we are the only ones who can bring about healing in our own lives. Therefore, I work with clients compassionately ~ listening deeply to each person as they share their own experiences of struggle and the impact these difficulties have had in their lives, as well as their hopes for change and healing. At the same time, I offer counseling approaches to help each person move beyond the places in their lives where they feel stuck. In other words, we will work together to pave a path that has the potential to lead to greater joy, inspiration, meaning, and connection. One of my key strengths, as a counselor and as a person, is that I am able to see beyond a person's current experience to their true potential to thrive. When a client isn't able to hold that vision for themselves, I hold it for them. I will do the same in my work with you.
My Counseling Style
I approach counseling from a holistic perspective, attending to your heart, mind, body, spirit, and relationships. First and foremost, I believe that the relationship between counselor and client is critically important. My hope is that you find a counselor with whom you can feel safe to share your experiences and know that you will be supported. That is why I offer a free initial consultation. During the consultation, we can talk about why you are seeking counseling, what we might do together to help you create the life you want, and then discuss whether I am the best counselor for you.

If you choose to establish an on-going counseling relationship with me, we will work toward helping you heal from the pain you experience in life and create the life you want by drawing from a variety of counseling approaches, including...

Internal Family Systems

Internal Family Systems (IFS) is a holistic approach to counseling that integrates mind, body, and spirit, while helping you release the pain that brings you to seek counseling. IFS recognizes that we naturally have many different subpersonalities – or parts – within us. Sometimes, parts hold deep wounding from our experiences (e.g., abuse, trauma, relational pain, etc.) and are in need of healing. In counseling, we work together to get to know the parts that exist within your mind and body, help the ones that are in pain to heal, and then assist all your parts work together in harmony with one another. The process can lead to greater wholeness and help you access more of your natural energy and resources. IFS was recently listed on the national counseling/psychotherapy registry (National Registry for Evidence-Based Programs and Practices) as effective or promising for the following concerns and struggles:
Improving general functioning and well-being
Phobia, Panic, and Generalized Anxiety
Physical Health Conditions and Symptoms
Personal Resilience and Self Concept
Depression and Depressive Symptoms
Karin Lubin, Ed.D. and I recently published " Living From My Centered Self: An IFS Wisdom Journal " aimed at helping clients integrate IFS into their daily lives between counseling sessions. To read about and purchase the journal, simply click the title above.
For more information about IFS, I invite you to review the following website: The IFS Institute
EMDR (Eye Movement Desensitization and Reprocessing)

I am a Certified Therapist in EMDR. EMDR is a counseling intervention that has been found to be effective for persons who are struggling with the effects of trauma in their life. The intervention was developed by Francine Shapiro and assists clients to heal the painful sensations, thoughts and emotions that often result from experiences of trauma. EMDR has also been successful in helping people release the negative beliefs that keep them from thriving in life.
EMDR uses bilateral stimulation (e.g., moving the eyes back and forth, tapping the right and left knees, or listening to music that moves between the right and left ears, etc.) to unlock painful images, sounds, and emotions in the nervous system. Research has shown that EMDR is an effective treatment for reducing disturbing emotional experiences, releasing debilitating thought patterns, and developing a person's coping skills.
In addition to treating trauma with EMDR, I also offer EMDR for the following concerns:
Anxiety and phobias
Complicated grief
Coping with illness, chronic pain, and medical trauma
Performance anxiety or difficulties
Obstacles that keep you from creating the life you want
For more information on EMDR, I invite you to link to and review the following web sites:
EMDR Institute, Inc .
EMDR International Association (EMDRIA)
Healing Trauma with EMDR
Trauma Expert, Bessel Van der Kolk, talks about the benefits of EMDR in trauma therapy
Clinical Hypnosis
Clinical hypnosis has been defined as a state of inner absorption, concentration, or focused attention which assists a client in altering some aspects of thought, emotion, behavior, or perception . As such, it shares several similarities with guided imagery, such as focusing attention on the inner experience, helping clients experience a more relaxed and focused state of consciousness, and addressing a specific goal. However, clinical hypnosis often includes more directive and specific guiding statements than is true of guided imagery. This is because the aim of many forms of clinical hypnosis is to help clients change their thoughts and behaviors related to an area of struggle (for example, anxiety, weight loss, chronic pain, etc.). Additionally, clinical hypnosis can help clients reach deeper states of relaxation...although, in my work with you, the depth of relaxation acheived will always be up to you.
For more information about hypnosis, I invite you to review the following websites:
American Society for Clinical Hypnosis (ASCH)
Society for Clinical and Experimental Hypnosis (SCEH)
Both Guided Imagery and Clinical Hypnosis have been used for a variety of purposes, including:
Reducing stress or anxiety
Decreasing symptoms of depression
Working through grief
Reducing pain
Decreasing adverse side effects of chemotherapy
Increasing performance skills
Accessing intuition and your own inner knowing
Clarifying your goals and direction
Together, we can identify the approaches that honor your specific needs and unique qualities.